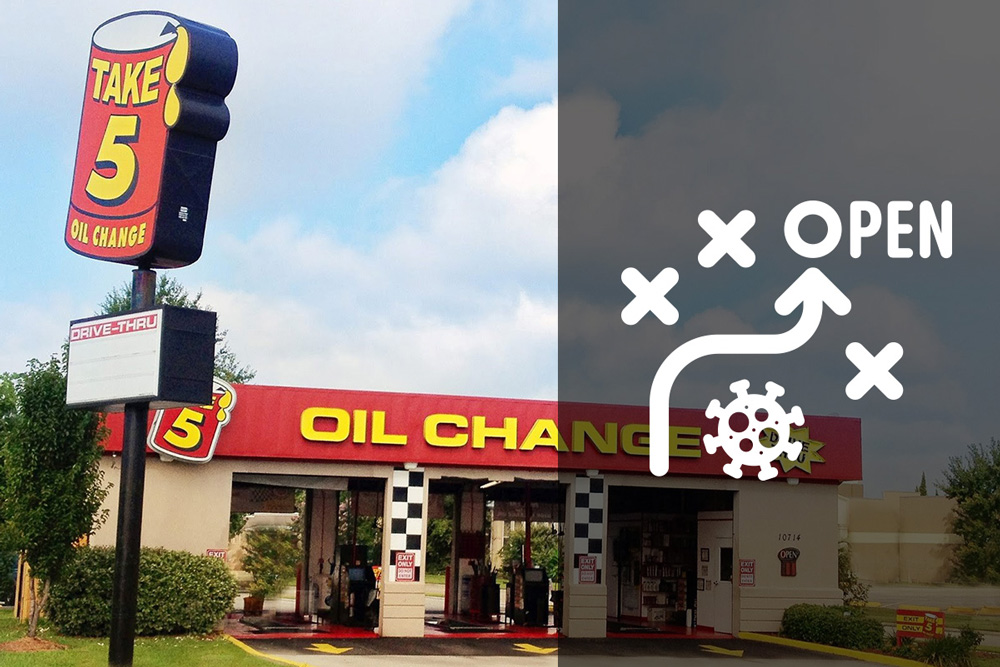 Here at Take 5 Oil Change®, the health and safety of our Franchise Owners, customers and employees have always been our top priority. When the COVID-19 pandemic hit, our Take 5 management team was quick to respond and establish an online Franchise Owner resource center, including information and recommendations on everything from financial assistance programs to shop sanitization.
Be part of a people-first franchise
With a people-first philosophy, we also provided best practices and a plan of action that each Franchise Owner could tailor to their market and customers' needs. It allowed our Franchise Owners to remain open to service both returning and new customers while maintaining the high standards of execution for which Take 5 is known.
"Our marketing team was also key in providing the Franchise Owners with programs to help maintain a steady flow of business during and after the shutdowns," said Eric Wollenhaupt, Vice President of Franchise Operations and Training for Take 5.
We're invested, firsthand
We operate our own Corporate stores, which means we know firsthand what works and are invested in optimizing and improving best practices.
"What impressed me is how proactive the Take 5 management team was in providing guidance, sharing information and best practices," says Wood Breeden, Take 5 Multi-Unit Franchise Owner in North Carolina. "And the way they positioned it was 'here is what we recommend, and here is what we are doing in our own stores,' which was very helpful."
Thrive with a well-oiled business model
Our Take 5 business model was made for the post-COVID world. It minimizes contact and customers don't have to leave the comfort of their car. Besides being a contactless service, oil changes at Take 5 are set up to take less than 10 minutes, so customers aren't spending hours waiting for their car to be serviced — which means higher volume for Franchise Owners.
Being an essential business focused on people, we also offered a discount for first responders and health care workers — and a timely 'new normal' ad campaign to bring in new customers. We're finding that people like our touch-free, friendly and fast service — and we've seen a significant increase in first-time customers in the last few months.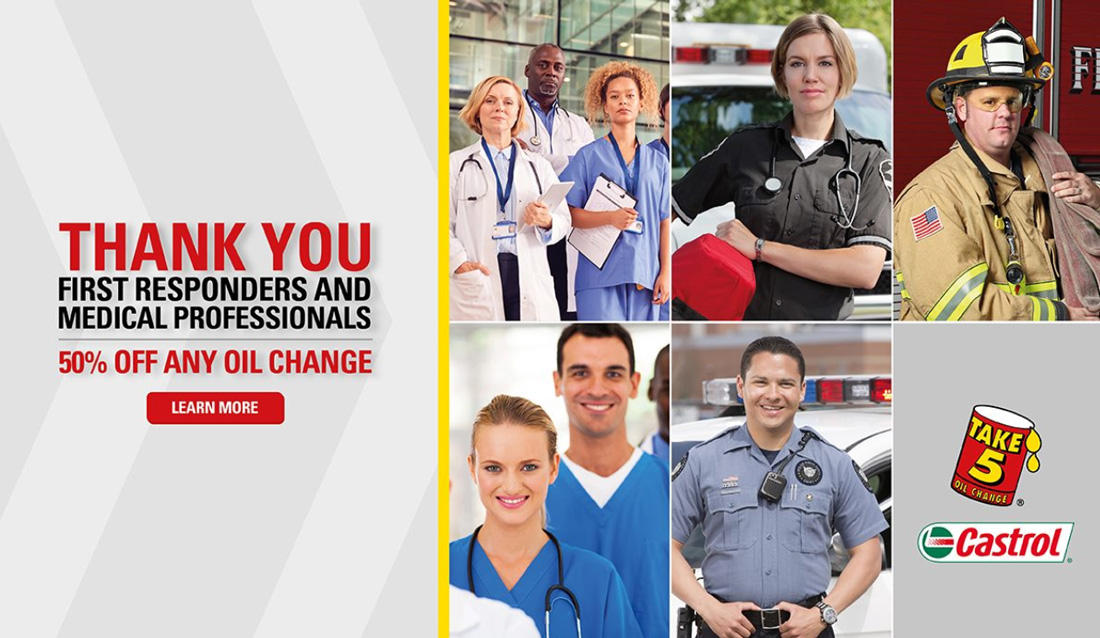 Consumer trend is in our favor
Year after year, industry reports show that drivers are keeping their cars longer and paying to keep them repaired and running smoothly. Other indications show that driving will increase as an alternative to air travel and public transportation. With that positive trend and an attractive business model, Take 5 continues to be an investment opportunity for entrepreneurs looking to diversify their portfolios with a simple, replicable service model in a recession-resistant industry.
Grow your portfolio with an industry disruptor
We've disrupted the traditional oil change business model with our unique, speedy, customer-focused service and stay-in-the-car approach. As an essential automotive business, this has fueled an amazing growth trajectory since being acquired by Driven Brands in March 2016, and we're proud to now have over 500 locations around the country.
Now's the time to own a fast-paced, high-volume automotive franchise and change your future.