Give this greenfield investment opportunity
the green light.
Take 5 is now looking for multi-unit Franchise Owners to build on the success of our corporate locations and bring our simple, scalable business opportunity to neighborhoods across America. We're just getting started, and the markets are wide open. Our unique business model is appealing to savvy investors looking to grow throughout their market.
Average Annual Sales of $1.03M† with an attractive EBITDA
See the economic trends driving our amazing growth.
In the United States, there are about 450 million oil changes performed each year, driving a $20 billion industry.*
The average vehicle owner will change their oil about every 5,000 miles.**
There are nearly 270 million registered vehicles in operation in the U.S. as of 2016 and 17.4 million new cars sold in the same year.***
The Take 5 franchise is a well-oiled machine.
Take 5 offers you a streamlined business model with flexible real estate and labor requirements. With our small footprint, our stores can fit on sites most retailers cannot. Our focused menu of services means no specialized labor and lower labor costs.
Real Estate Requirements
A 1/3 acre pad and 1,500 square foot building is all you need.
Configure your location with 2 or 3 bays,
depending on the size of your real estate.

1,500 SQ. FT. BUILDING  &  2 and 3 BAY OPTIONS
Labor Requirements
No need to hire certified mechanics.
Most locations start with only six staff members.
The staff members will be trained as:

2 MANAGERS  &  4 TECHNICIANS
"What drew me to Take 5 was the simple business model and the fact that I could open multiple locations everywhere I wanted. It was simply a great investment and I had to capitalize on the market availability."
– Wes Taubel, Take 5 Franchise Owner
We can help you on the road to success
Take 5 will guide you on everything from build-out to marketing and beyond so that your primary focus can be on recruiting and training staff. We provide a robust three-week training program in our Charlotte training facility and will send a Take 5 trainer to your new location for an additional two weeks to supervise your Grand Opening.
Your dedicated team to guide you through the process of franchise ownership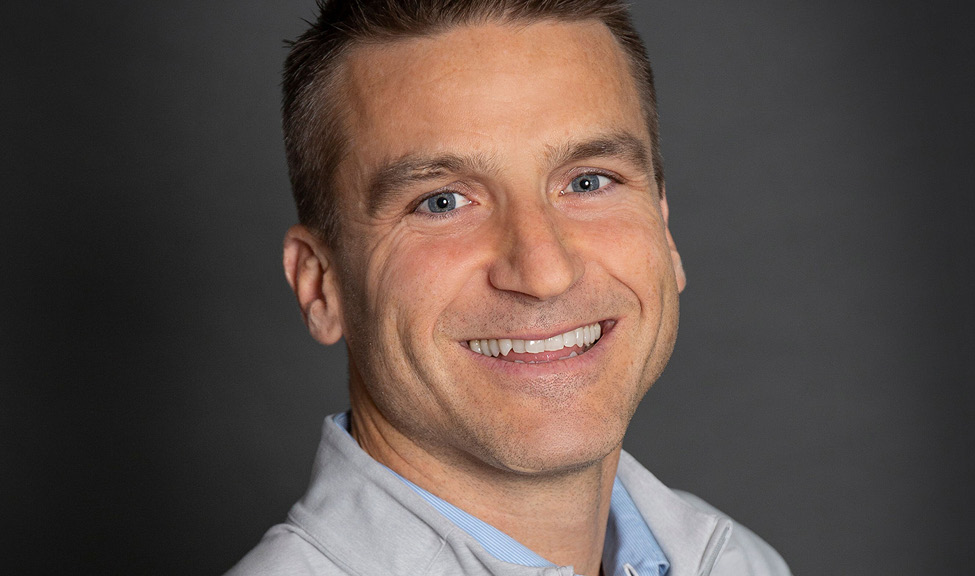 Ted Rippey

Senior VP of Franchise Development
In his role as Senior Vice President of Franchise Development, Ted drives franchise sales across multiple Driven Brand's entities including: Take 5, CARSTAR, Meineke and Maaco. Before taking on the role of Senior Vice President for Driven, Ted was responsible for launching the Take 5 franchise initiative in March of 2017.
Prior to joining Driven, Ted, along with his father and brother, founded the business of 1-800-Radiator – a wholesale auto parts distribution franchise.  When his family bought the business in the early 90's there were only 2 company owned stores and by June 2015, when they sold the business to Driven Brands, they had grown the business to over 200 franchised locations across the US and Canada generating over $240M of system wide sales.
Ted graduated with Bachelor of Arts in Mathematics and Anthropology from the Pitzer College in Claremont, California.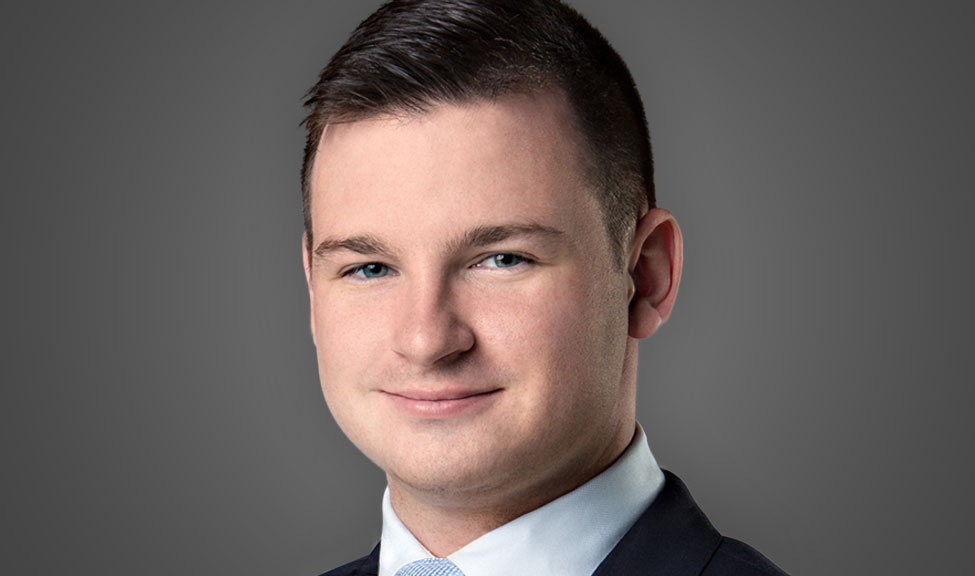 Logan Summer

VP of Franchise Development
Logan oversees the franchising initiatives at Take 5. He was previously Manager of Mergers & Acquisitions, supporting more than 20 acquisitions including Take 5, Lube Stop, and Express Lube.
Prior to joining Driven Brands, Logan was an Investment Banking Analyst at 7 Mile Advisors.
Logan has a BA in Economics and a BA in Management & Society from the University of North Carolina at Chapel Hill.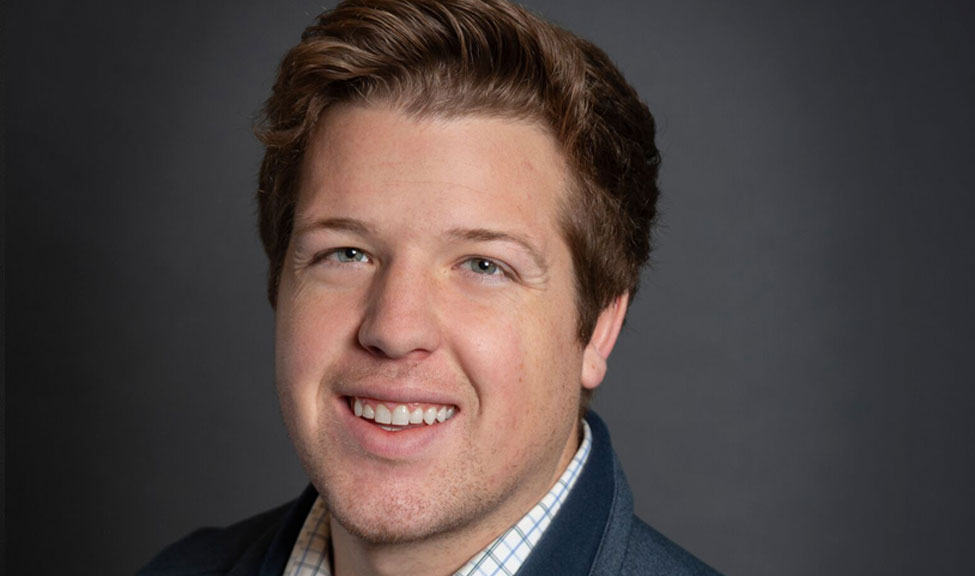 Trey Hughes

Director of Business Development
Trey is focused on the franchising initiatives at Take 5. Prior to joining Driven Brands, he was an Associate at Bank of America Merrill Lynch in the Middle Market Sponsor Finance Group, where he focused on the origination, structuring, and syndication of leveraged transactions.
Trey has a BA in Finance and a BA in International Business from the University of South Carolina.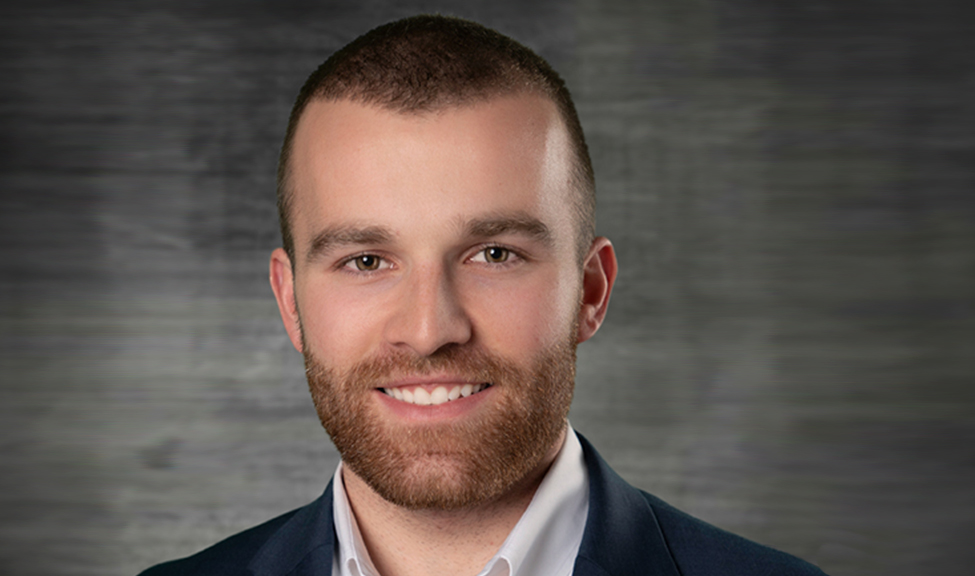 Connor Crovello

Manager of Business Development
Connor is focused on the franchising initiatives at Take 5. Before joining Driven Brands, he was an Analyst at Bank of America Merrill Lynch in the Global Rates & FX Group, where he focused on originating, structuring, and executing derivative instruments for leveraged transactions and cross-border M&A.
Connor has a BA in Political Science from Davidson College.
Benefit from our data-driven Real Estate Team
A key part of your success is real estate, so our seasoned Real Estate Team will work with you to find the best locations in your market to build your Take 5. Guided by their extensive experience, they employ a mix of data-driven tools and real-life expertise to determine which areas are optimal. At just 1,500 square feet, our locations can be built on less land than other franchise concepts, giving you more real estate options to choose from. If you're an existing business owner or have specific real estate in mind for your Take 5 oil change franchise, we can also work with you to bring that location to life.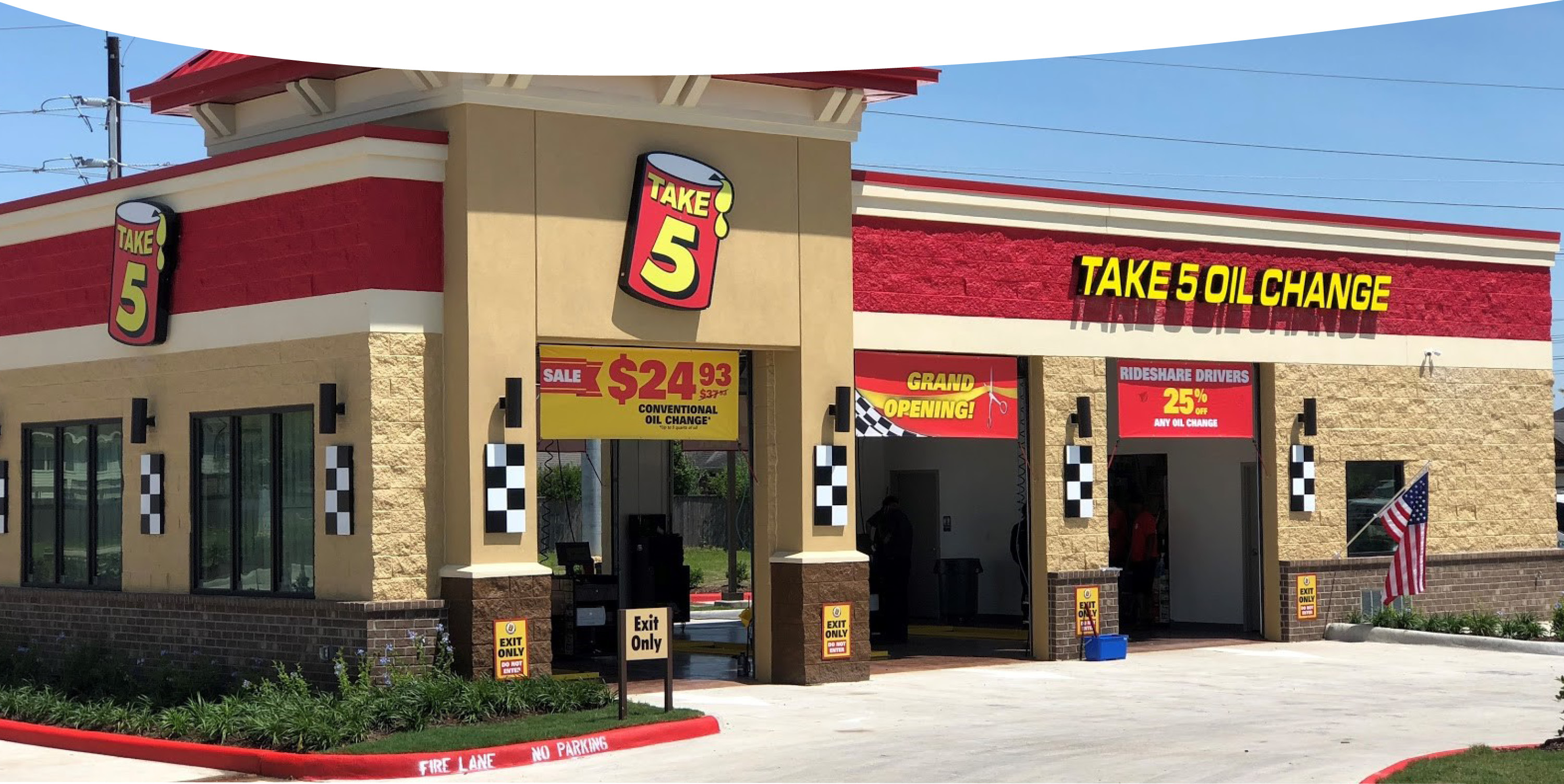 You'll have the world-class resources of Driven Brands, backed by Roark Capital Group.
Take 5 is one of 10 aftermarket automotive brands owned by Driven Brands. Driven Brands is the largest group of automotive aftermarket service companies in the United States, with more than 2,600 centers generating over $2.5 billion in sales in North America. The brands specialize in automotive repair, paint and collision, quick lube, and distribution.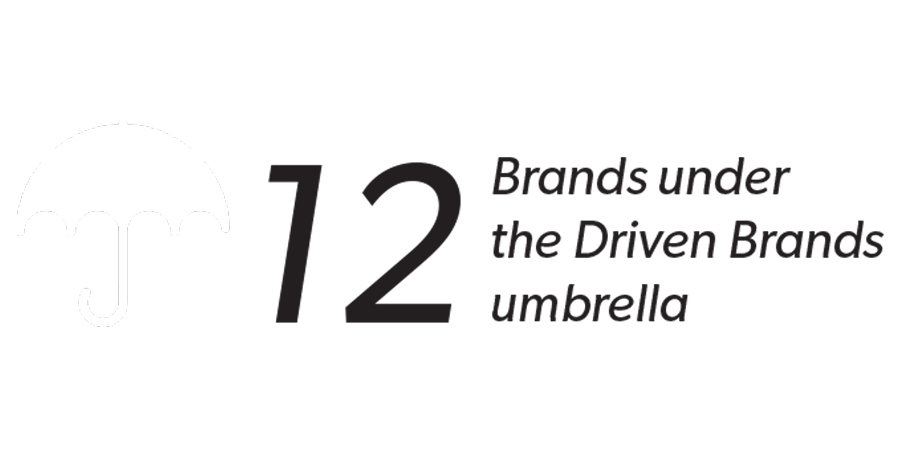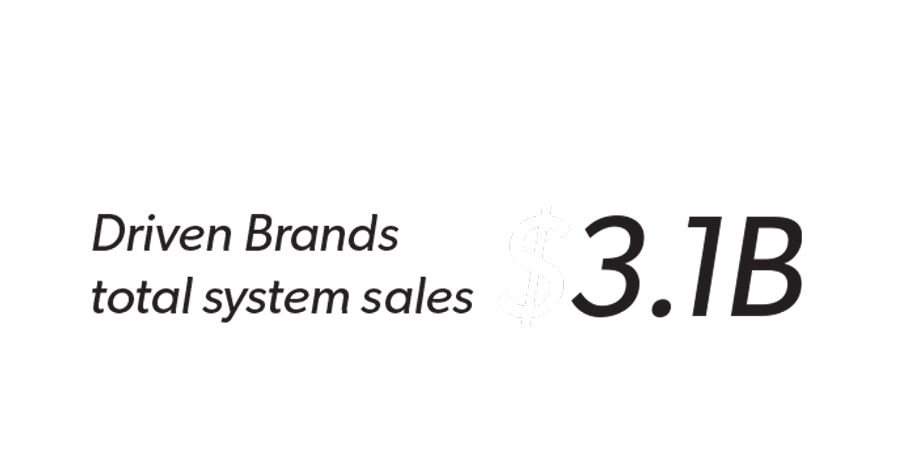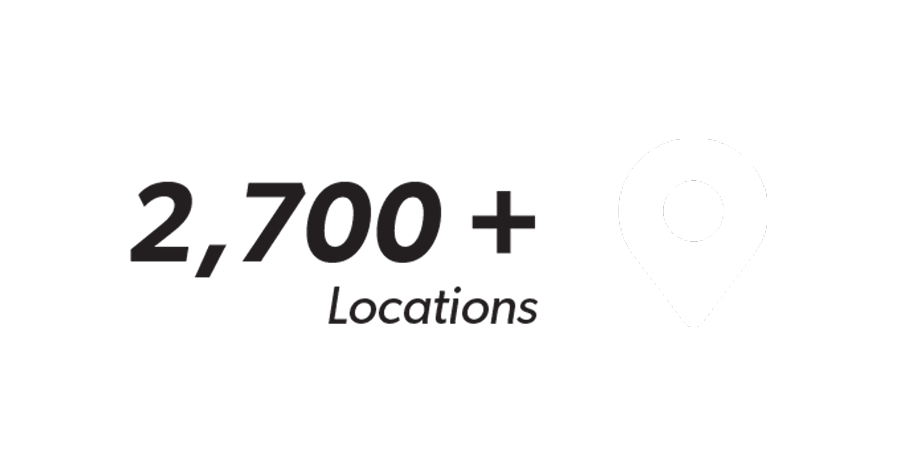 In recognition of our growth and innovation in the marketplace, Driven Brands was purchased by Roark Capital Group in 2015. Roark Capital Group is an Atlanta-based private equity firm with over $6 billion in capital and commitments raised since its inception.

Powered by 

*According to the Digital Dealer
**According to NOLN Fast Lube Operators Survey
***According to the Bureau of Transportation Statistics
† The sales and EBITDA information stated herein is based on 2020 actual sales, financial and operational performance information of Take 5 Centers that have been open and operating for two years or more. Historic financial performance is not a guarantee of future results. Individual results may vary. For more information, please see Item 19 of the Take 5 Franchise Disclosure Document. The information is not intended as an offer to buy or sell a business. This information is provided for informational purposes only. Any offer to enter into a business arrangement shall be by a prospectus as required by law, if any. A new franchisee's results may differ from the represented performance. There is no assurance that you will meet or exceed the financial performance information stated herein, and you must assume that risk.