Make the

smart investment

with a Take 5 oil change franchise.
If you're ready to be a gamechanger, come grow with us!
Our ideal candidate is someone looking for a high margin franchise investment and who should:
Have a net worth of $1.5M+.
Be an experienced business owner or a Franchise Owner of another brand who is looking to diversify, build wealth, and be first to market.

 

Have management experience and a mentorship mentality.
Have strong operations experience.
Here are the steps to owning a Take 5 franchise: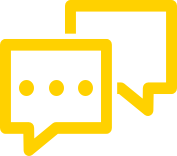 Step One:
Introductory Call
You will have an introductory call with our Director of Business Development to review our FDD, business model, store level financials and startup costs.
Step Two:
Market Plan and Territory Call
You will review the different territory options available near you. This will include our market planning and phasing of the different trade areas within your territory, as well a detailed overview of our process to find and secure sites. We will also perform an in-depth competitor SWOT analysis of the specific competitors in your territory.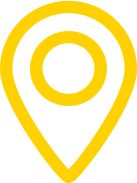 Step Three:
Validation
It is imperative you speak with our existing multi-unit franchise owners so you can validate if this business is right for you. We will provide you with a list of Take 5 franchise owners to contact and hear about their experiences in opening and running Take 5 centers.
Step Four:
Sign LOI and Attend Discovery Day
Once you complete validation, we will send you a Letter of Intent (LOI) outlining the development terms within your new territory. As part of our approval process, you will attend Discovery Day at our Support Center in Charlotte, NC. During Discovery Day, you will get a chance to meet the leadership behind Take 5 and Driven Brands, plus meet the staff who will help you find, build, train, market and operate your future Take 5 centers.
Step Five:
Sign Development Agreement
Once you are approved to develop Take 5 centers, we will send you an Area Development Agreement for signature. You are on your way to making history with us!
Step 1

Step 2

Step 3

Step 4

Step 5

Powered by